Put A Little Extra In Your Ordinary…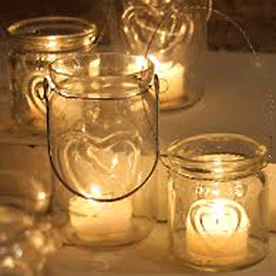 To us, 'party supplies' means anything that will make your special occasion that little bit better.
 
So we do invitations, gift wrap and tags, as well as personalised party favours and super cool SeedBoms, to ensure everyone attends and leaves their party fully equipped with something unique and memorable. We even do organic and scented candles, whether you need them to set the tone, top the cake or say "thanks for inviting me".
 
Of course, party supplies aren't limited to parties alone. In fact, every day should be a celebration, and we're going to tell you how to use our fantastic partyware each and every day, to make even the mundane of tasks something a little bit special.
 
Read on for more.
 
You need…to jump in the shower before slipping into your PJs
You should…slow down and have a bubble bath by candlelight
 
Instead of hopping in the shower, rushing around and then chilling out, start your relaxation straight away. There's no cure like a hot bubble bath full of essential oils, accompanied by candlelight and a bowl full of strawberries, grapes or chocolates – whatever takes your fancy.
 
With the right sounds (Spotify chillout playlist anyone?), smells, and tastes, your evening routine could become a proper pampering session. Check out our scented organic votive candles, which are ideal to pop around the bathroom.
 
You need…to eat dinner with the family
You should…treat the troops to an impromptu picnic
 
Sometimes, gathering the family and sitting around the dining table can be a lovely experience. And sometimes, you need something a little more out of the ordinary. If it's a Friday, or one of your youngsters has done well at school, or simply just because, why not swap bangers and mash at the table for a picnic on the patio?
 
We have disposable picnic hampers, as well as plenty of decorations like bunting and streamers if you want to create a special outdoor space. Most of all though, your family will appreciate you injecting a bit of fun into something as simple as getting them fed.
 
You need…to tidy up and fill up the air freshener before your friends arrive
You should…give it a lick and a promise, light a scented candle and relax
 
Your friends are popping round for the evening, perhaps to enjoy a glass of wine and a funny movie. It could be that your relatives are stopping by for a brief visit. Or, your neighbour might be nipping in for a coffee once she's walked the dog. Either way, you're now flying about the house vacuuming, dusting and Febreezing everything in sight. Why?
 
Your guests will be coming to see you, so don't stress yourself out prepping for their arrival. Give the place a lick and a promise (do your really need to clean behind the oven if they aren't going to get past the sofa in the front room?), light one of our scented travel candles, and make sure the wine's chilled or the kettle's on. Isn't that better?
 
These are just three ways to turn the every day into an event with Little Cherry. So browse our site and think of some more creative uses for our various party products, and then enjoy turning everyday errands into events, every day!
---