Just imagine a beautiful white wedding right out of a rustic fairy tale. The venue could be draped in stunning white cotton wedding bunting with biodegradable balloons floating below, the tables dotted with pretty, ethically sourced decorations and the gourmet buffet could be served on sophisticated eco-friendly palm tableware. Once the newlyweds set off on honeymoon the bunting can be kept for them as a memento, the guests can enjoy the pretty decorations as a keepsake and the biodegradable plates can be popped on the compost heap.
What about a children's party? Easy! Ethical and eco-friendly palm leaf plates can be filled up with goodies and disposed of without fuss on a home compost heap post-party. Biodegradable balloons and cotton bunting can take the place of flimsy foil banners and children can take high-quality, eco-friendly wooden party bag fillers home in their very own paper party bag.
Whatever event you are planning make sure you give it some extra thought and keep it eco-friendly. Follow the eco-friendly trend and make others go green too – but, not with envy…because you're leading by example. Little Cherry is here to help you change the world, one party at a time.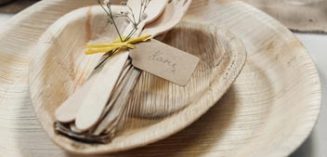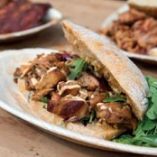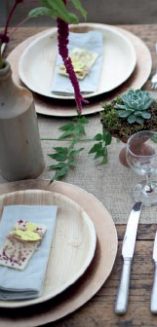 Eco-friendly Party Bags & Party Supplies
Party friendly, planet friendly and even pocket friendly, our range of stylish eco-friendly party supplies makes Little Cherry the ethical trend setter.
Here at Little Cherry we believe that you can be eco-friendly and still be the life and soul of the party. Just follow our simple rule: choose eco-friendly party supplies in favour of less waste and more taste. We offer a wide range of eco-friendly party supplies to help you throw an eco-friendly party that will be the talk of the town! You can cover all your party bases with our:
Disposable party plates & cutlery
Compostable bio-plastic cups & straws
Recycled paper napkins
Biodegradable balloons
Beautiful cotton bunting
Recycled paper children's party bags
Wooden children's party bag fillers
Plus much, much more
Just browse our site to discover a green new world for parties!