Natural Wheat Fibre Plates and Bowls
If you love parties like we do, but hate the thought of throwing everything straight in the bin afterwards, here is a fantastic range of compostable disposable plates made from wheat fibres, which you can pop straight on your home compost heap after the party, giving you less time at the sink and more time to have fun!
These great plates and bowls are made from dry fibrous wheat residue and are completely unbleached which gives them a lovely natural pale caramel colour.
They are economic and a great alternative to cheap, floppy paper plates as they are much more sturdy and will not bend or buckle.
They can be used for hot, wet and oily foods.
The wheat straw that we use comes from the stalks of wheat plants. The stalks of wheat plants do not store protein, gluten, or allergens. Those are stored in the grains, and our products do not contain gluten or allergens.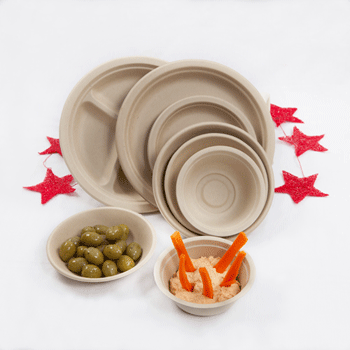 No products were found matching your selection.