Mother's Day: Green Gifts for Great Mums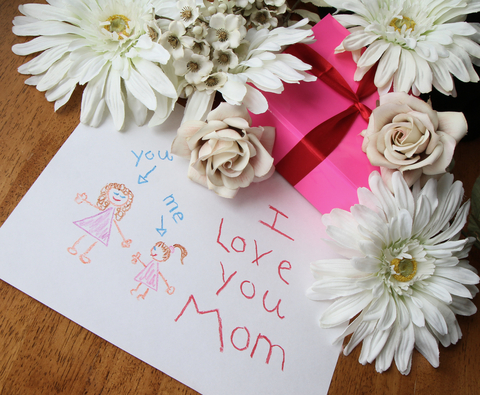 Of course, it might be that you're the Mum, and your little ones are wondering what to get you. Now, this is always an awkward situation; on the one hand, you don't want them to spend their pocket money spoiling you, whilst on the other, you understand because you used to do the same thing for your mum.
 
The easiest and most popular options are usually bunches of freshly picked flowers, breakfast in bed (which, depending on your child's age might be cereal), and quality time spent together doing whatever makes you happy.
 
However, if you are set on getting your mum something a little different, or if you have to help your little ones find you the perfect gift on a piggy bank budget, consider Littlecherry.co.uk.
 
While eco-friendly party supplies are at the heart of our business, there is no reason you can't find the right gift on our site. We have so many sweet trinkets, fancy tableware and charming gifts; there is something for every mum, especially those who are green at heart.
 
We have come up with five suggestions below, so read on to see if any of them say, "Happy Mother's Day" to you.
 
Say 'I Love You' with Bambu
 
Our fantastic organic bamboo tableware is not only eco-friendly and incredibly attractive, but it is also tough, which makes it ideal for decoration and everyday use alike. These stylish bowls come in either a natural or coloured lacquer finish so that they will suit any home or any taste.
 
Give Mum All Your Heart
 
If the mum-in-question likes a little more colour and a little more shine in her life, our heart-shaped aluminium bowls will be right up her street. Crafted from recycled aluminium and highly polished, these beautifully vibrant bowls make a stunning jewellery dish. Plus, you literally give Mum your heart.
 
Treat Her to Treasures and Trinkets
 
Perfect for those looking for little trinkets, as well as those on a budget, our wooden heart-shaped gift tags are a sweet and simple option. There are different colour options available, but our cream and red polka dot tag is a particular favourite. Designed to attach to party bags, these tags will hang decoratively around the house, at work, or even in the car.
 
Let Love Grow
 
Now, bunches of flowers are a traditional Mother's Day gift. This year though, instead of grabbing a handful from the garden or buying a bunch from the shop, why not give mum a SeedBom? SeedBoms, or seed bombs, are a great way to inject some life and colour into the garden, without having to do too much in the way of cultivating. You just wet the SeedBom and throw it onto a patch of soil. You will have patches of pretty wildflowers in no time; and what mum wouldn't want to see her Mother's Day gift year after year? Check out our Poppy PeaceBom by clicking this link right here.
 
No One Holds a Candle to Mum
 
If in doubt, candles are always a good choice for mums. They can be enjoyed with a glass of wine, while in a warm bubble bath, and if all else fails, when the power cuts out. Our scented organic votive candles come in some scrumptious scents like Limeleaf and Ginger, Bamboo and Olive Blossom or Rosemary and Watermint. So not only do they look lovely, but they smell divine too. They even come in a gift box, which is 70% recycled material.
 
Now, these are just five ideas to get you started. You will know what kind of gift will be well-received, and there is plenty of inspiration out there. You might even decide that handmade gifts are more appropriate. Whatever you choose to do this Mother's Day, be sure to browse the rest of our site for inspiration and ideas.
---