Little Cherry Loves: Keeping it Low-Key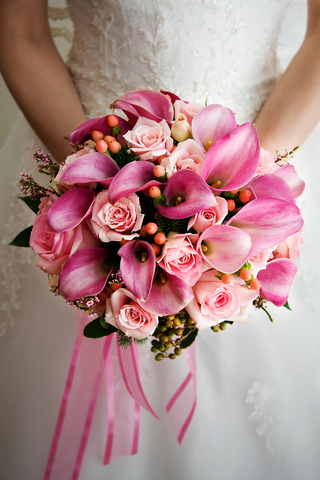 made with roses, lilies, hydrangeas and other rare or expensive flowers are not the rule for weddings. Sweet bunches of wildflowers, sprigs of baby's breath, and maybe a few roses dotted about lots of greenery will have just as much of an impact, without detracting from everything else.
Boho Bridal Style
Stay boho with your style, both in terms of bridal fashion and wedding décor. Regimented catwalk styles have no place at low-key weddings, especially on warm spring and summer days. Keep things floaty, with light fabrics, neutral tones and natural accents. Twine and lace, chiffon and burlap (though, not for the dress!), flowers and candles; these are all low-key and borderline boho, but still statement-making.
Back Garden Ceremonies
If you aren't getting married in a church, consider choosing an intimate back garden ceremony instead. It doesn't necessarily have to be your back garden, it could be the grounds of a hotel or country manor, perhaps you'd prefer a patch of woodland or a park. Whatever takes your fancy, a natural setting gives you a ready-made backdrop and the opportunity to make the most of the weather and the great outdoors. If you so choose, you could keep things cosy with a candlelit (or fairy light lit) back garden celebration too.
These three tips are just the start; there are so many ways to plan a low-key wedding everyone can fall in love with!
Of course, the low-key wedding may not be for you, though there may be elements you can draw inspiration from. Either way, Little Cherry has plenty on offer for weddings of all shapes, sizes and styles.
So take a look around, or get in touch, and let us help you bring your wedding vision to life!
---