Fresh Ideas for the New Year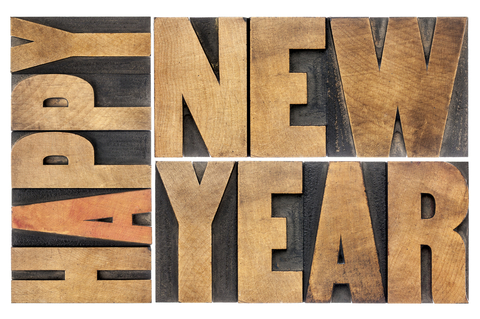 In the spirit of the New Year and the opportunity to make changes and try new things, we thought we would share some fresh ideas for you to try. Of course, we are always fierce advocates of planet-friendly parties, but small, everyday changes can make big differences in the long run too. That is why our fresh ideas are well worth considering.
 
For some support, why not encourage friends and family members to give one (or more) of these ideas a go? You will be surprised how easily they fit even the busiest lifestyle, and they won't take long for the whole household to get used to. After all, they say it takes just 21 days for a change to become a habit.
 
So now you have settled into 2015, treat this New Year as a chance to make some changes and try out the fresh ideas below.
 
Eco Lunches
Lunch is a part of everyday life. A healthy midday meal is essential to wellbeing and comes around like clockwork. So it makes sense that making positive changes to your lunch habits will make a difference. In the same way that you make an effort to use healthy, Fairtrade and organic foods, you should make an effort to use eco-friendly lunch packaging. This can either be reused time and time again or disposed of safely on the compost heap. We have biodegradable clear containers, sandwich bags and lunchboxes. We even have a range of compostable and eco-friendly storage containers and picnic hampers. There really is no excuse not to enjoy a planet-friendly lunch each and every day.
 
Pretty Palm Leaf Plates
Decorating your home may well be something you've already thought about doing this year, but you might not have considered how to personalise the place with crafty and eco-friendly finishing touches. Luckily for you, we thought about it for you. Our palm leaf plates and bamboo tableware make great bases for crafty projects. You can create beautiful table centrepieces for flowers, candles or simple decoration. With a few different paints, papers and textures, as well as any bead or gem embellishments, you can transform a plain plate into an eye-catching piece. Click here to learn more about our wide range of eco friendly tableware and thrill your guests today!
 
Start at the Roots
Now, this is an important concept to carry on throughout this year and the next. Start at the roots when it comes to eco-friendly attitudes and practices. Children are the next generation, so if you want the next generation to have a green mindset, you need to instil such values early on. Talk about the environment, let them explore and research, incorporate eco-friendly items into everyday life (like school lunches!) and even throw a children's bash using green decorations and party bag fillers. Every little helps, and the younger they are when they get used to green living, the more like second nature it will be.
 
These are just five examples from the endless list of good ideas out there. You can trawl the internet, talk to friends or get creative with your own ideas for inspiration. When you find something that works you will be able to make small eco-friendly changes to your everyday life.
The knock on effect of this will be superb, whether you inspire others to follow suit or you significantly reduce your own household's carbon footprint. So start now and let us know how it goes. Of course, if you have any other fresh ideas for a green 2015, be sure to share them with Little Cherry!
---