Throw an Easy Eco-friendly Wedding Breakfast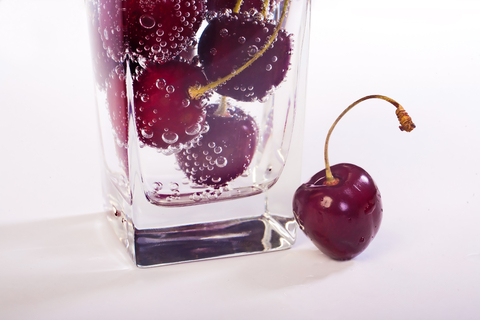 It is an increasingly popular practice for brides and grooms to gather their loved ones, not just for their nuptials, but also for engagement parties, rehearsal dinners, hen and stag parties, and more. One emerging pre-wedding (or post-wedding) trend, in particular, is the wedding breakfast.
 
Traditionally, the wedding breakfast referred to the first meal a couple shared as man and wife; what we now refer to as the wedding reception. In recent years though, couples have been gathering their family and friends the day before or the morning after their special day, to share quality time over breakfast or brunch.
 
Here at www.littlecherry.co.uk, we happen to think this is a lovely idea, whether you keep it cosy with your nearest and dearest or split into groups as a bridal party and groomsmen. Breakfast is a far more casual event in comparison to more formal lunches and dinners, with more freedom to chat as you help yourself to the buffet or refill the teas and coffees.
 
As with any pre or post-wedding event though, planning is essential, and having the right finishing touches can make all the difference. This is especially the case if you want to keep it eco-friendly, which is why we have come up with some great ideas for you to draw inspiration from.
 
So read on to see our top tips for throwing an easy, eco-friendly wedding breakfast that will get everyone in the mood to celebrate, but won't detract from the main event.
 
Eating Essentials
 
Our coconut shell bowls are perfect for cereals, whilst our palm leaf plates work a treat for breakfast. If you want a cereal-and-toast combination, our palm leaf soup bowl and plate is ideal. As for the food spread, you can label the different foods with our seeded paper gift tags, or with our bamboo deli sticks.
 
Labelling like this is a great way to get organised, and it will clear up any confusion, making it easier for guests to grab some breakfast, without interrupting the conversation. Make sure you clearly label (and separate) foods that contain allergens, such as nuts, gluten and dairy.
 
Keep Hydrated
 
As well as a spread of tasty breakfast foods, you will need a selection of hot and cold beverages to keep everyone hydrated. We have disposable cups for every drink and every preference, all of them from eco-friendly sources, and all of them compostable after use. Black ripple, plain white, or a nice natural unbleached Kraft style – there's plenty of choice.
 
Don't forget our compostable party cups which are transparent, sturdy, and available in a range of sizes, making them perfect for orange juice and ice cold mineral water. If you really want to dress these cups up, we suggest our pretty vintage paper straws.
 
Unique Utensils
 
Our bamboo skewers are perfect for more casual breakfasts. You can make fruit kebabs, with dips laid out in bowls; try honey, yoghurts, and chocolate sauce. It doesn't matter if you prepare the kebabs beforehand, or if you hand the skewers to your guests and show them to a fruit-laden table. These bamboo skewers are available in different lengths, along with helpful picks, making them a vital tool for your wedding breakfast.
 
Delightful Decorations
 
If you are having your wedding breakfast in the spring or summer, especially if it's al fresco, consider dressing the space up with colourful paper lanterns or pompoms which add a fun yet sophisticated touch. You needn't go too wild with the decorations; after all, the majority of your attention should be going on the main event itself. There's no reason you can't dress it up a little though.
 
Finishing Touches
 
Use our organic scented candles to help create ambience and a pleasant aroma; dot them around strategically to give the space a relaxed and romantic feel. To keep the sweet smells and soft touches going, consider posies of wild flowers, daisies and sprigs of baby's breath popped into old jam jars or milk bottles. Space these out along the table, and you will have a beautiful, natural table centrepiece.
 
These five easy tips for throwing a wedding breakfast that is both eco-friendly and entertaining for all those involved will make for an event to remember. Keeping things simple in the midst of pre-wedding pandemonium is essential, and getting your party ware from Little Cherry will help you do just that. So browse our site or get in touch today, and let us help you throw the perfect wedding breakfast!
---