Little Cherry Loves A Very Vintage Wedding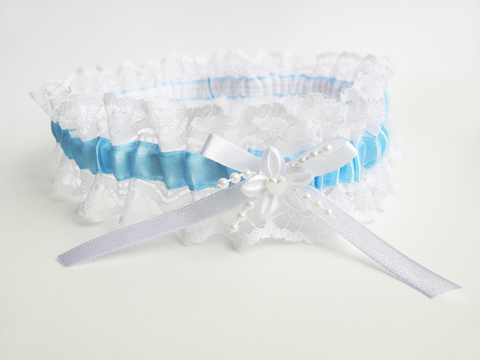 In recent years, the UK has fallen deeply back in love with the vintage motif. It might be a national nostalgic yearning for the simpler times of yesteryear, or it could be that the trends have just made their way back around. Either way, vintage is back in a big way, and it is being used in new and wonderful ways.
 
The iconic vintage items we are so familiar with are the products of a make do and mend generation, where things were darned, patched and reused as a matter of course. The colours associated with these vintage styles are closer to natural tones, partly because of fading and wear, and partly because there was no Pantone to use for inspiration.
 
Today though, instead of prolonging the use of certain items and reusing hand-me-downs, a method that inevitably left things looking a little worn and well-loved, we are now going out of our way to make things look used and vintage, even if they are brand new.
 
Similarly, whilst we are encouraged to reuse, repurpose and recycle, it is not because of a need to save money and make things stretch; it is because of our commitment to the environment.
 
This faux-vintage affair has made its way onto every catwalk and into every home, but it is weddings that really make the most of it. Here at Little Cherry, we have lots of vintage-inspired wedding decorations. Some are perfect for popping around the room, whilst others dress up tables a treat.
 
So take a look at our suggestions below and see how you can have a very vintage wedding with Little Cherry.
 
Lace and Ribbon
 
If ever there were two iconic vintage haberdashery items, lace and ribbon are them. There are so many pretty lace patterns available, and if you want a charming sort of mismatched motif, you can mix and match different colours and patterns.
 
As for ribbons, they can be used anywhere and everywhere at a wedding. Our biodegradable ribbons come in various pretty colours and styles. You can tie them around centrepieces, attach them to name tags, string them up for cards and decoration, or just about anything else.
 
Bunting and Balloons
 
When it comes to vintage soirees, from tea parties to street parties, bunting is the ultimate decoration. It is a no-fuss trimming that can be kept and used time and again, if you so choose. Coloured gingham, cream satin or white cotton; there is a bunting style for every occasion, and it is as easy as stringing it up to add a subtle element of fun to your celebration.
 
To add a tad more fun, not to mention a bit more nostalgia to your do, consider our compostable balloons. Pearlescent or plain, bright, white or translucent; we have enough balloons to keep you occupied, and they are a great way to incorporate an accent colour or to pick out a colour and marry together other mismatched decorations.
 
Sweet and Simple Table Settings
 
Having a properly set table, with just enough of the right vintage vibe, is essential. You will want to make sure that everyone has separate cutlery for starters, mains and desserts, as well as separate glasses for wine and water. As for the tableware, you will need to provide your guests with enough soup bowls, bread/side plates, starter plates, main plates and dessert platters. This can get expensive though, and it makes for a lot of washing up.
 
So keep things sweet, simple, practical and planet-friendly with our delightful palm leaf plates and bamboo tableware. To add a real touch of vintage chic, check out our vintage paper straws, available in a range of styles, and our little flags which are ideal for sandwiches.
 
Pretty Posies and Personal Touches
 
Any vintage wedding needs floral finishing touches. Whether it is hydrangea laden table centrepieces or pretty peony bouquets for the bridal party, the right flowers can make any wedding feel like a classic blast from the past. You can even hand out pretty posies as wedding favours; nothing too fancy, just something that says thank you and looks like you did a quick pick in the garden. For a slightly different touch, you could even consider SeedBoms.
 
It is important to remember personal touches at a vintage wedding too; you need to create that handcrafted, DIY appeal and adding personal touches is the easiest way to do it. Consider handwriting all of the place names or hand making the favours with a personal note for each and every guest.
 
Alternatively, it might be that you incorporate a simple touch that represents your personality as a couple. For example, if you got engaged in Paris, pop an Eiffel Tower pin on each centrepiece or peg up photos of the two of you, for all your guests to see.
 
These suggestions are the perfect way to add a vintage touch to your wedding. Of course, if subtlety isn't your thing, you can combine these vintage accents with vintage floral patterns, traditional wedding flowers like peonies and hydrangeas and other all-out vintage decorations. For now though, browse our site to see what we can offer your very vintage wedding.  
 
---