A Little Cherry Christmas: That's A Wrap!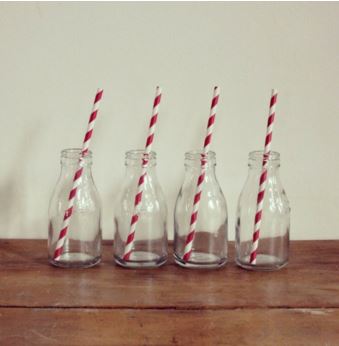 But how will you be packing this year? Will you be wasteful with mass-produced, plastic wrapping and bags and tags? Or will you be making a statement with stunning and creative eco-friendly options instead?
 
We're sure the latter appeals to you more, which is why we've come up with a few ideas (below) on how to have a Little Cherry Christmas, from our ethically stylish gift bags to our biodegradable bows and ribbons.
 
Lovely Lace
Our lace trimmed kraft paper bags are an ideal alternative to expensive foil gift bags, and they look great under the tree. You can use them for foodie gifts, vintage presents, candles and bath stuff, or anything else that comes to mind. In addition to being a good size and sturdy in nature, they look pretty and are subtle enough to work with any tree. Team with Scandinavian themes, Shabby Chic/Vintage themes, and even with the greens, reds and golds of a traditional Christmas for a stunning stash of presents.
 
Put Your Name On It
Avoid the awkward 'shake 'n' guess' (or worse, the wrong person getting the wrong gift) and put a name on it. Whether each person gets a bag of their own, full of presents, with a name tag on the handle or you take the time to stick a label on each and every gift, clearly marked presents make for a smooth Christmas morning. Our eco-friendly gift tags, available in white, kraft or coloured seeded paper will make your life far easier this festive season. For a charming twist, get some of our star gift tags and hand them out before the big day; everyone can write their Christmas wish on a star and hang it on the tree – hopefully with enough time for you to make it come true. A grown up twist to the Dear Santa letter, and a great way to personalise the tree.
 
Bag It Up
Goodie bags are always a winner, whatever the recipient's age. You can find small paper bags in Christmas red,  green and gold, which you could fill with all the usual stocking contenders. Alternatively,   you can do little treat bags for both adults and kids with our sweet red and white retro spot bags. For bigger gift bags, shred some of the paper sitting in your recycling pile and pop it in one of our large paper gift bags, then fill it up with little trinkets, treats, votive candles, novelty decorations, and more.
 
It's All About The Presentation
Our rectangle or heart shaped palm leaf plates and bowls will make for great presentation if you have foodie gifts to give out; think fancy truffles, brownies dusted with icing sugar, luxury shortbread, marzipan and so on. You can pop them in a paper bag, wrap them in brown packing paper, or even in a festive fabric. Think practical, but be creative too! You can put hot chocolate mix sets in our lovely vintage milk bottles, or make personalised gift kits in our coconut shell bowls. For example, think balls and tees for golfers or bubbles and candles for bath lovers.
 
And there you have some seasonal inspiration to be green and shine gold this Christmas. So please,  take a lookaround and see what other options you have, or let us know some suggestions of your own! Happy wrapping!
---