5 Eco-Friendly New Year's Resolutions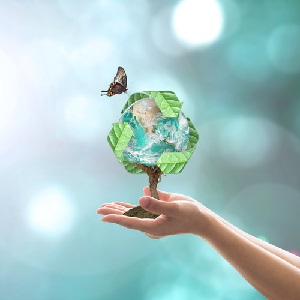 Here at Little Cherry, we are committed to maintaining the eco-friendly lifestyle and we're sure you are, too!
We love our planet and the environment that we live in, and we want to do our best to preserve it for future generations. We want our children and grandchildren to be able to take the same sense of joy from nature that we do – but if we keep using up the world's natural resources at the speed we currently are, they may not be able to experience the same purity that we all too often take for granted.
That is the reason why we have put together a list of our top five eco-friendly New Year's resolutions. We think that it is important to think about the world which we inhabit, and we hope that you do, too. This year, buck the trend and set yourself a New Year's resolution that you will actually be able to stick to!
Buy Quality, Not Quantity
---